Click here for all pix from the day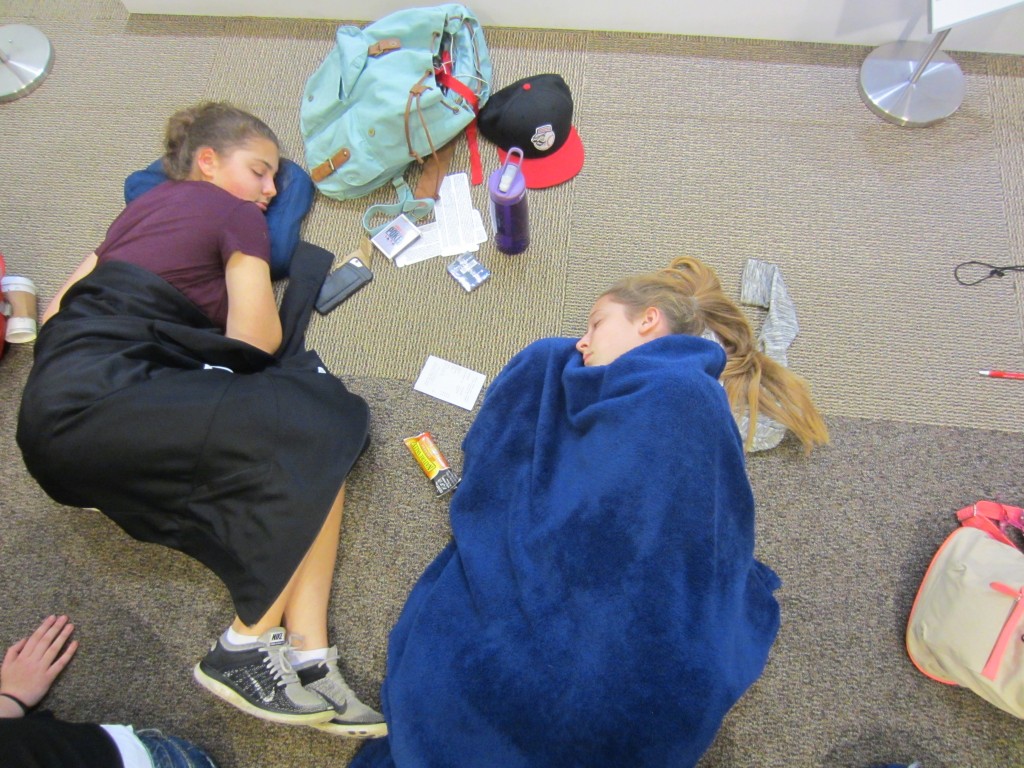 Well, I would love to write that the Cincinnati group had a wonderful travel day, full of new adventures and better knowledge of the Alamo, but that would be a Janus-faced lie.
We left Summit at 5 am on a bus to Louisville (b/c of the always higher rates at CVG).  The intent was to arrive in San Antonio at 11:30 am and then wait for the rest of the OH delegation to arrive so that we could all board the 1:30 bus to the Alamo/Riverwalk.
Following Callimachus' advice that 'a big book is a big evil' (mega biblion, mega kakon), the bottom line is that we did not leave Louisville until 3:40 pm and therefore did not arrive at San Antonio until 7:45 pm.
So what exactly did we do for 8 hours in the Louisville airport and another 4 hours en route?
wait for the airline agent to mess up our flight and subsequent connections
play cards
stare at the ceiling
practice certamen
try to sleep
wait (again) for the airline agent to mess up our flight and subsequent connections
buy the Sunday NY Times and read practically every article except the Book Review and the Magazine
eat at KFC
actually sleep
lose sun tan lotion, water, and shaving cream to the security agent ('too big to take on the plane')
sit in the wrong terminal and come close to missing the call to board from the correct one
endure a very hot 70 minute flight from Dallas to San Antonio – Tullus, Julia, and I were in the very last row, right next to the sound and view of one of the engines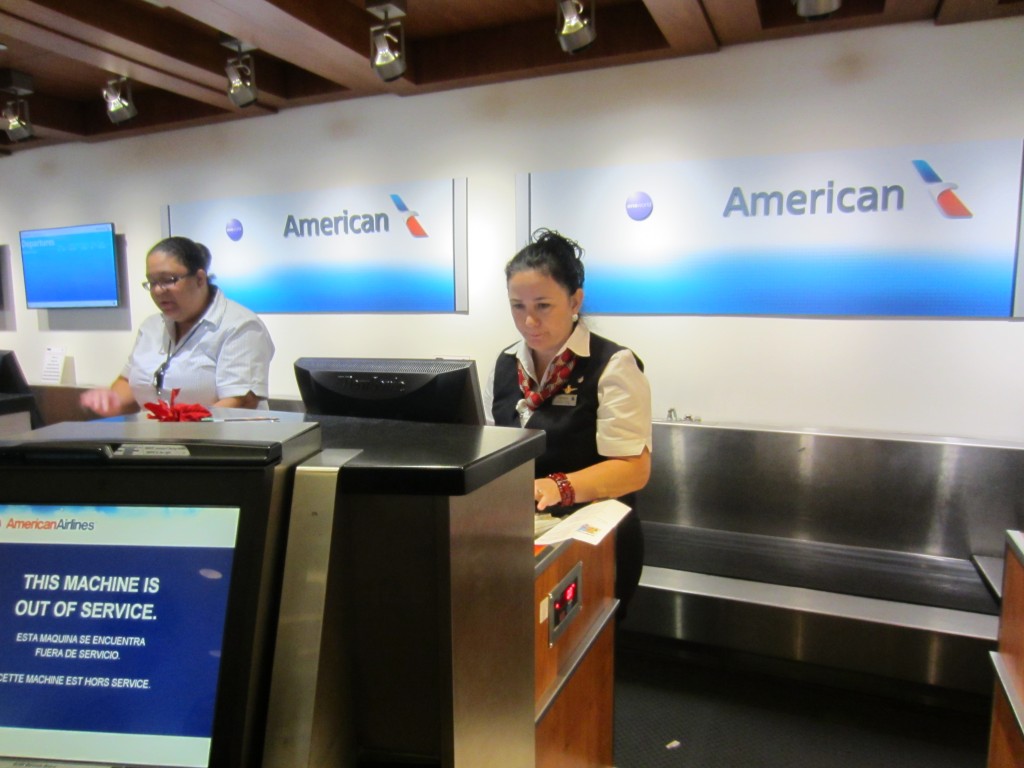 The rest of the OH delegation did in fact do the Alamo/Riverwalk.  The adjectives which I heard to describe the visit were hot, touristy, and humid.  The St. Edward group also visited an alumnus who became an artist and has a studio nearby.  They even heard a lovely harp song from his wife during their tour.
The OH delegation met for its first nightly Fellowship at 10:30 pm.  In keeping with the tenor of the day, I was late.  But everyone else was on time, and OJCL President Lindsey Dierig and the Executive Board did a great job prepping the group for the week to come.