It takes all of us to achieve our vision.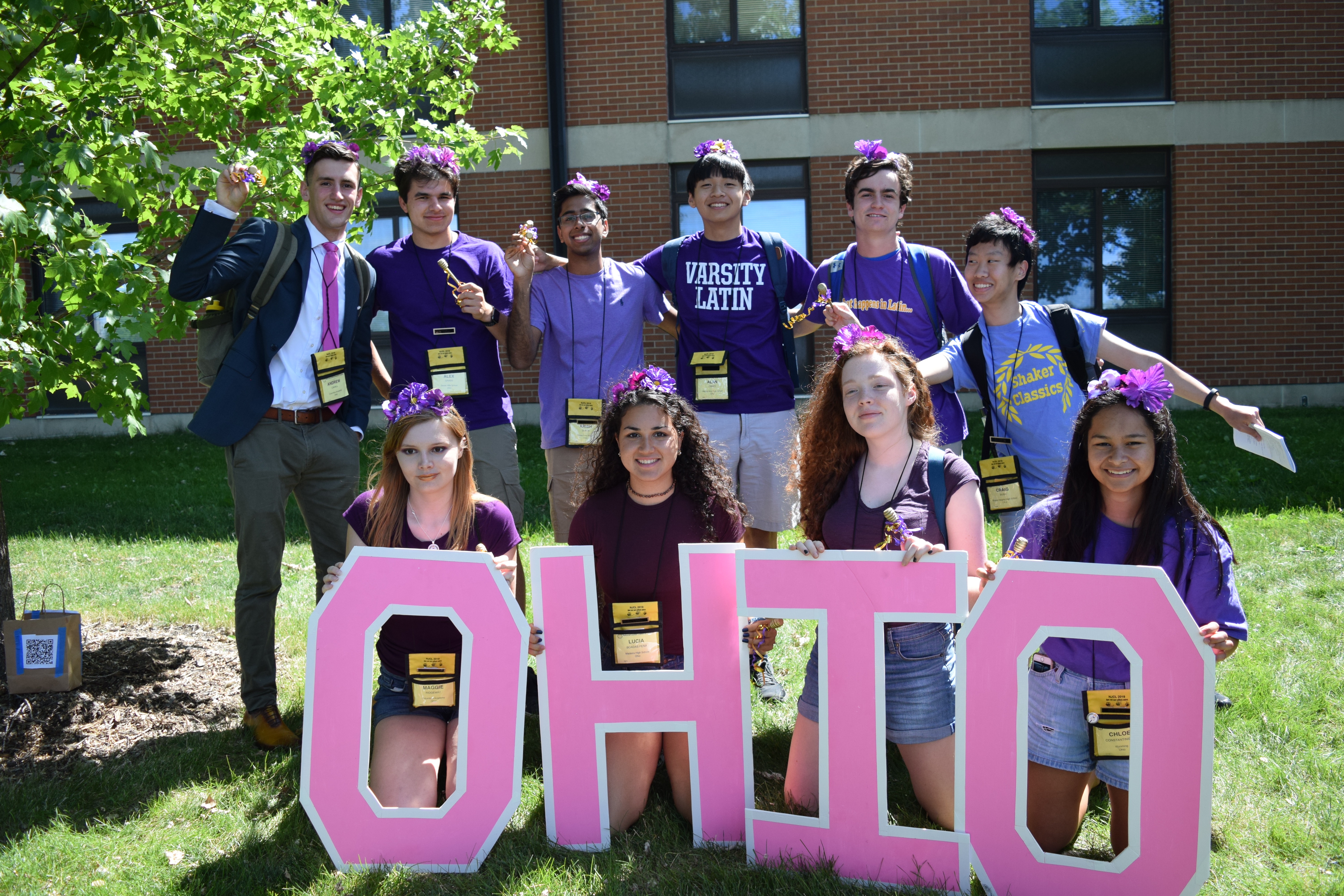 The Ohio Junior Classical League is made up of dedicated student officers and adult volunteers who work tirelessly to ensure the best possible experience every year. Elected by members of the OJCL, student officers work with three incredible State Chairs in order to seek the best with the highest as their goal.
If you're curious about our roles, check out the Constitution and By-Laws.
If you'd like to ask us a question, please contact us.
Minutes of Executive Board Meetings
---
president@ojcl.org
Grade: 12
School: Seven Hills
Favorite Ice Cream Flavor: Black Raspberry Chocolate Chip
Favorite Part of JCL: Meeting new people!
---
vpres1@ojcl.org
Grade: 11
School: Summit
Favorite Animal: Tomato Frog
Favorite Part of JCL: Arts competitions
---
vpres2@ojcl.org
Grade: 11
School: Sycamore
Favorite God: Minerva
Favorite Part of JCL: Meeting people in the JCL community
---
secretary@ojcl.org
Grade: 11
School: Wellington
Favorite Movie: Everything, Everywhere, All at Once
Favorite Part of JCL: Meeting new people
---
treasurer@ojcl.org
Grade: 12
School: Seven Hills
Favorite Color: Green
Favorite Part of JCL: Certamen and the cult-like behavior
---
parliamentarian@ojcl.org
Grade: 11
School: St. Xavier
Favorite Animal: Platypus
Favorite Part of JCL: Midnight chats
---
historian@ojcl.org
Grade: 11
School: Sycamore
Favorite Book: Diary by Chuck Palahniuk
Favorite Part of JCL: the people
---
editor@ojcl.org
Grade: 10
School: Summit
Favorite Food: Gumbo
Favorite Part of JCL: All of the Creative Arts projects
---
northguber@ojcl.org
Grade: 10
School: St. Edward
Favorite Flower: Cherry Blossoms
Favorite Part of JCL: Hanging out with fellow Classics-lovers
---
centralguber@ojcl.org
Grade: 12
School: Wellington
Favorite Book: East of Eden
Favorite Part of JCL: Traditions and community
---
southguber@ojcl.org
Grade: 11
School: Seven Hills
Favorite TV Show: Parks & Rec
Favorite Part of JCL: Meeting other people who love the Classics
---

The State Chairs (statechairs@ojcl.org):
Important dates for the OJCL Executive Board:
September 23, 2023: Fall Planning Meeting
October 14, 2023: Fall Forum
January 13, 2024: Winter Planning Meeting
March 8-10, 2024: 73rd Annual OJCL State Convention
April 20, 2024: Changeover Meeting
July 22-27, 2024: 71st NJCL Convention, University of Tennessee, Knoxville TN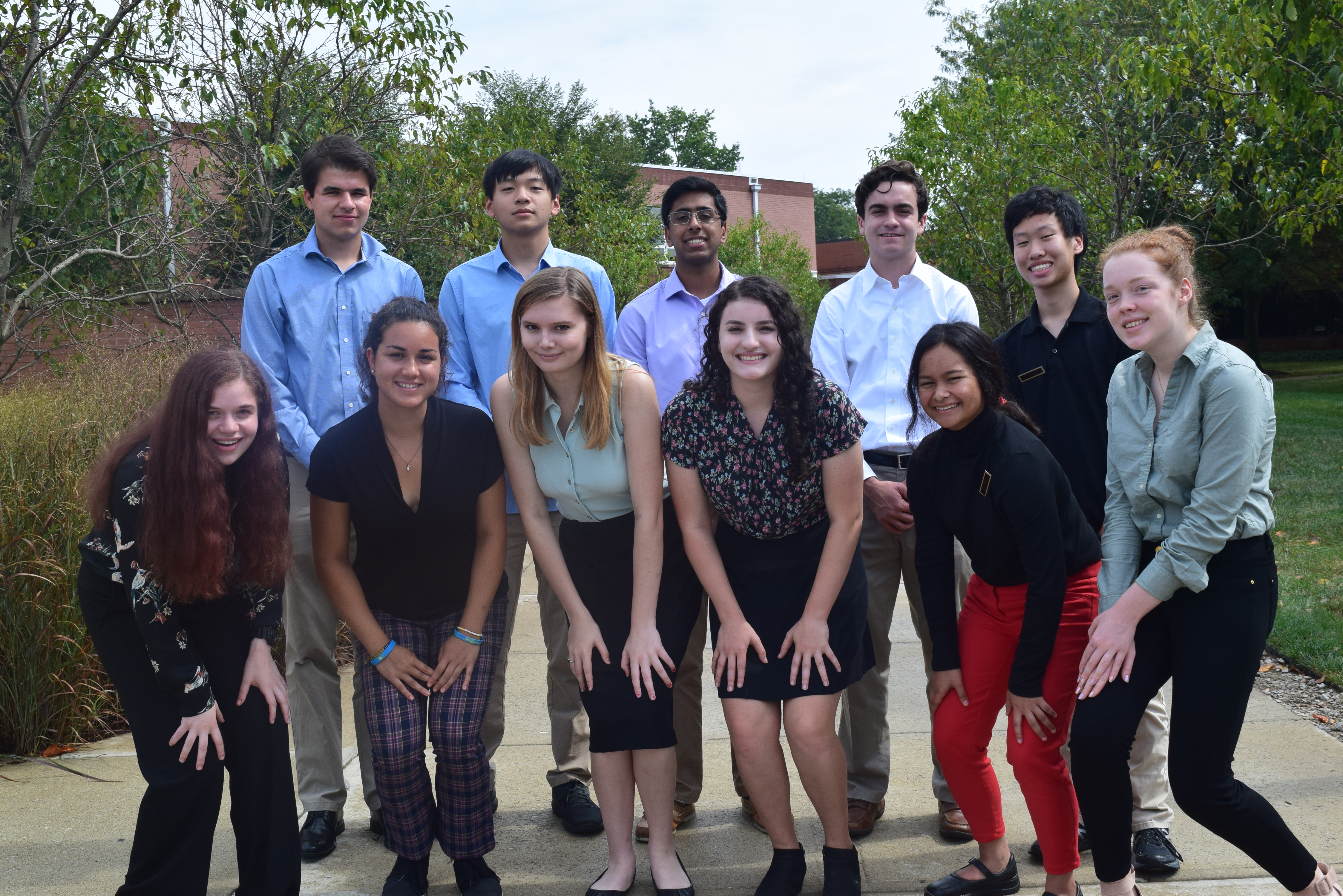 ---
Ohio Senior Classical League (OSCL)  www.ohioscl.org   
sclboard@ojcl.org – all the OSCL officers
2023-2024 OSCL Executive Board