Click here for all the day's pix.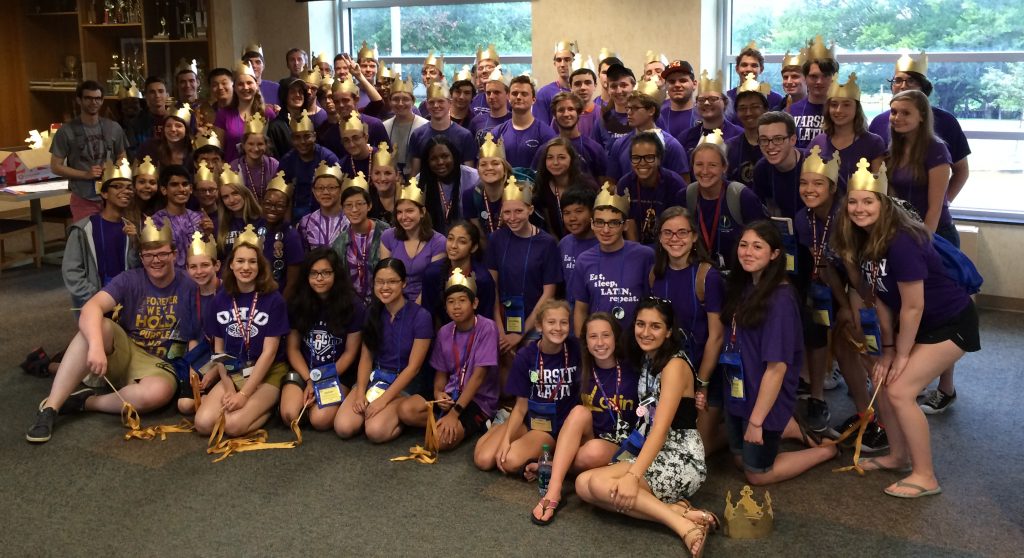 The main events:
8 am, Ludi Soccer – canceled because of rain
8 am, Test Session #4 – Latin Vocab, Greek Derivatives, Greek Life, Latin Literature
10:15 am, Certamen Semi's – The novice team grabbed the first question (nice work, Connie!), but the MA machine then took control for the victory.  The advanced team stayed close for the 1st half, but eventual winner FL pulled away in the 2nd half.  Congrats to both teams!  This was the last match for graduated senior Matthew McMillan (Shaker):  he has been part of State Championship teams and OH National teams, and his easy-going disposition and humor will be missed.  Nice work, Matthew!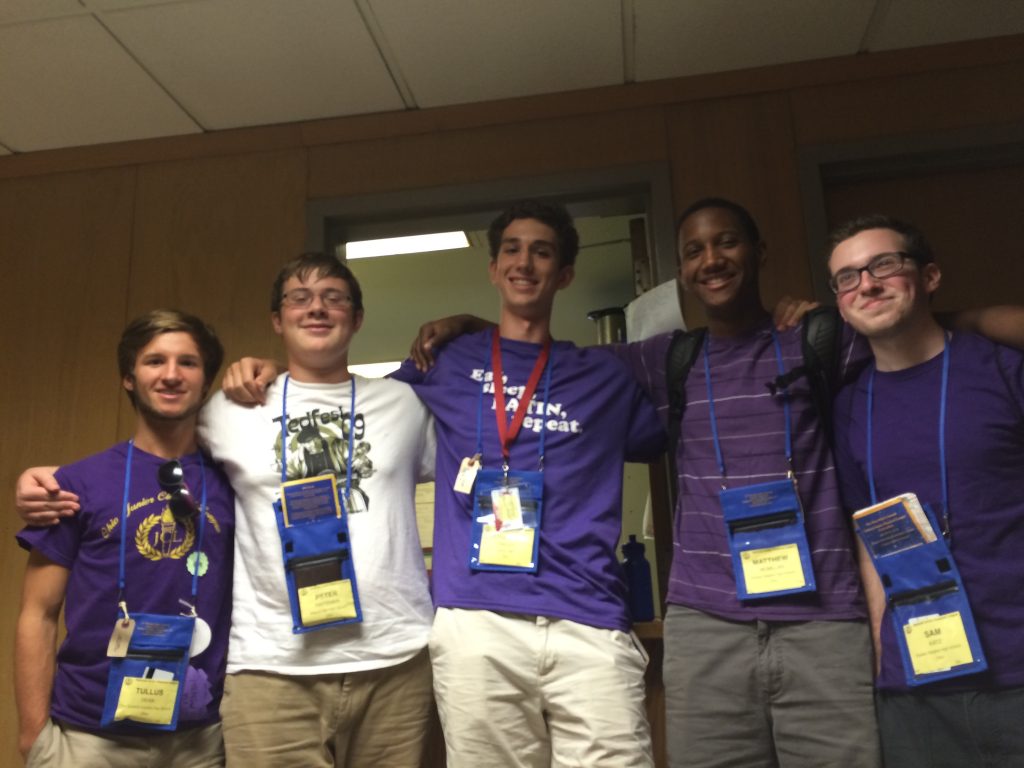 11:15 am, Colloquia – 7 different choices
12:15 pm, Candidates Open Forum – All the candidates are asked a series of questions, some serious and some silly.
1:45, State Fellowship – The only daytime fellowship is devoted to a discussion of the candidates and the voting.  Parliamentarian Tullus Dean (Summit) was organized and efficient in leading the delegation through all the potential candidates.  Many students voiced their opinions about the various choices.  I continue to be impressed with serious and considered debates the OH delegation has about its voting.  Go OH Go!  On another note, rain prevented an outside and more scenic OH group picture, but the fellowship room sufficed.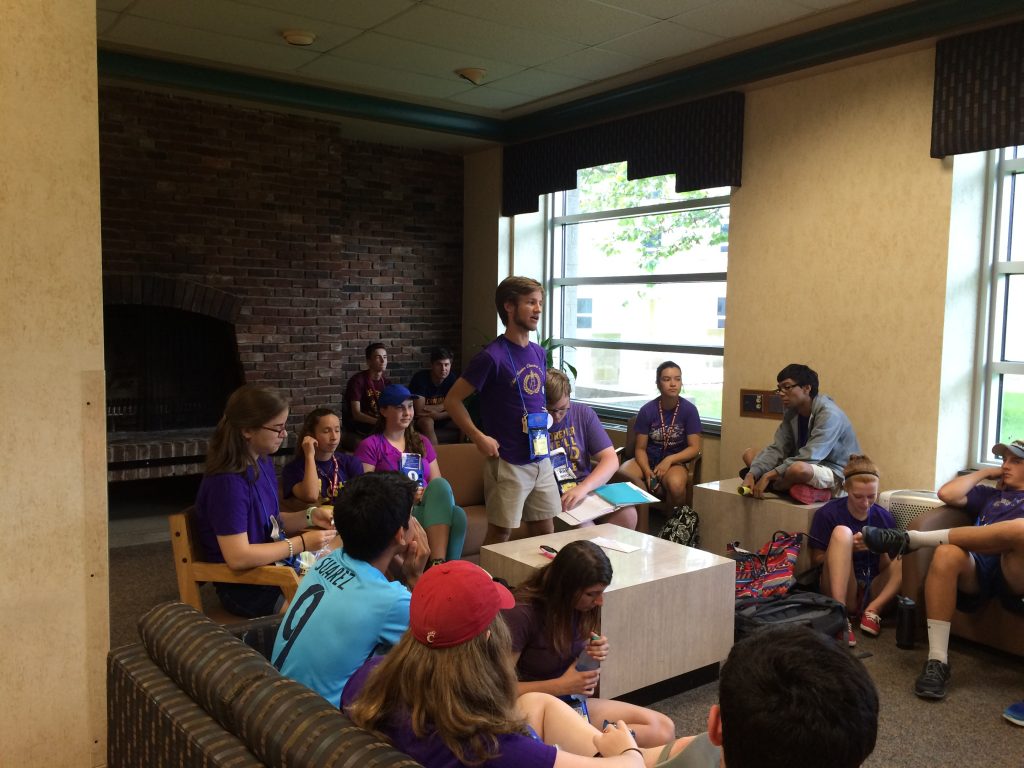 3:15, GA 4 – Main topics included:  live chorus songs during voting process, NJCL Scholarship winners, invitation to the 2017 NJCL Convention at Troy College (AL), recognition of longtime attendees.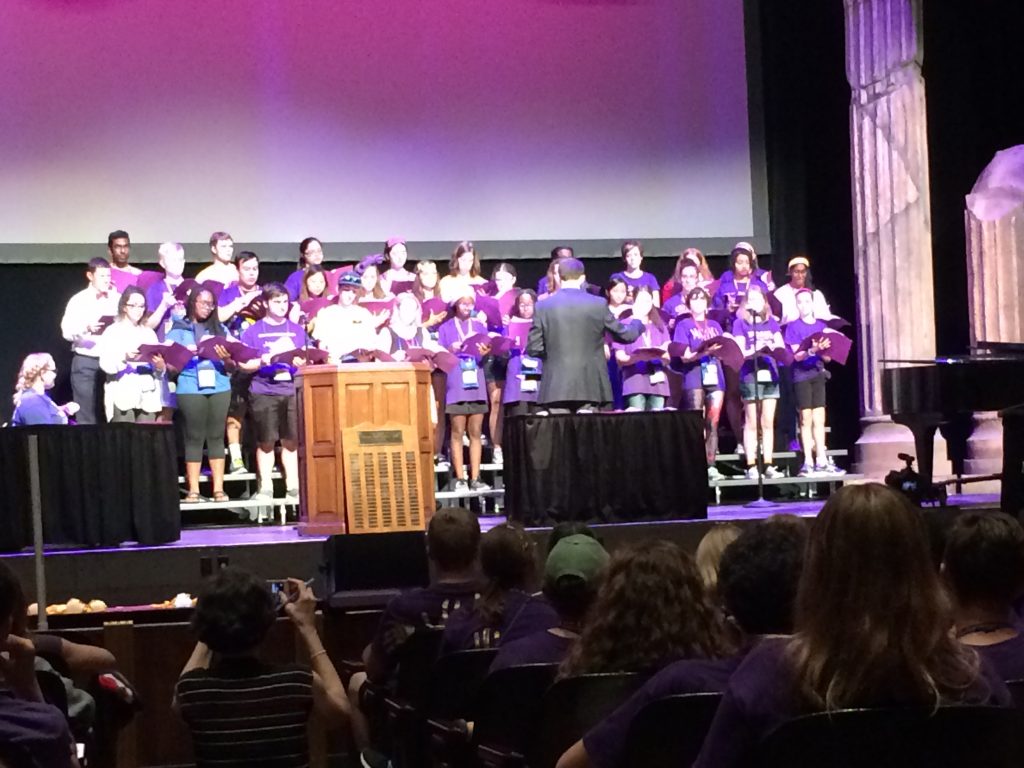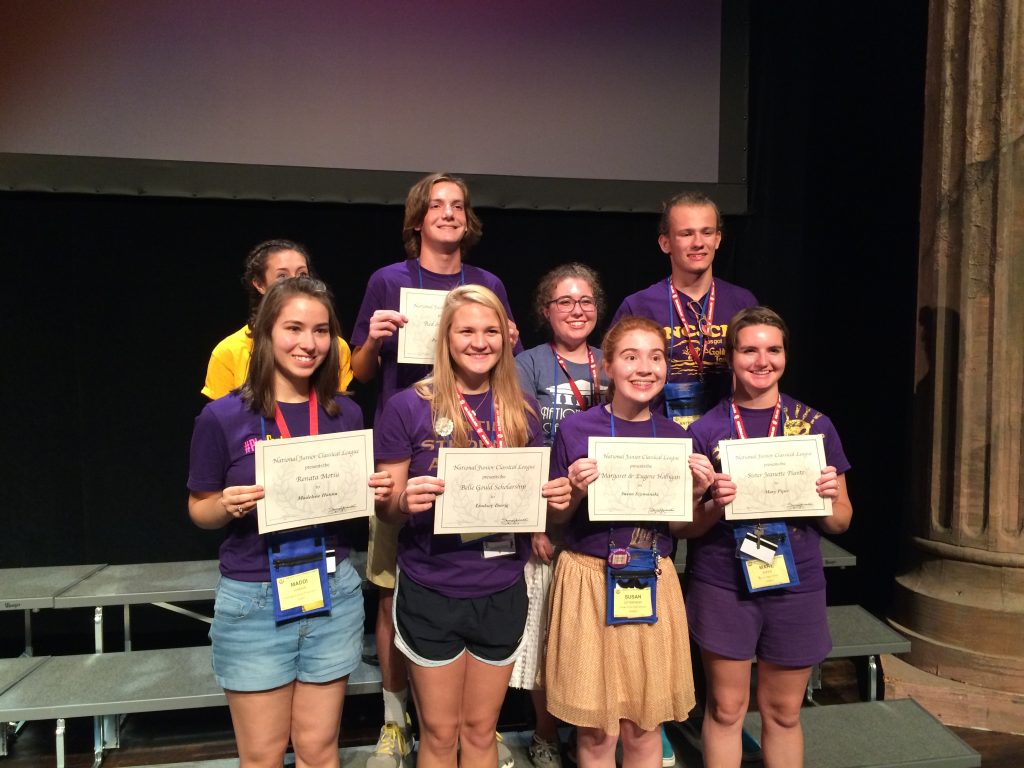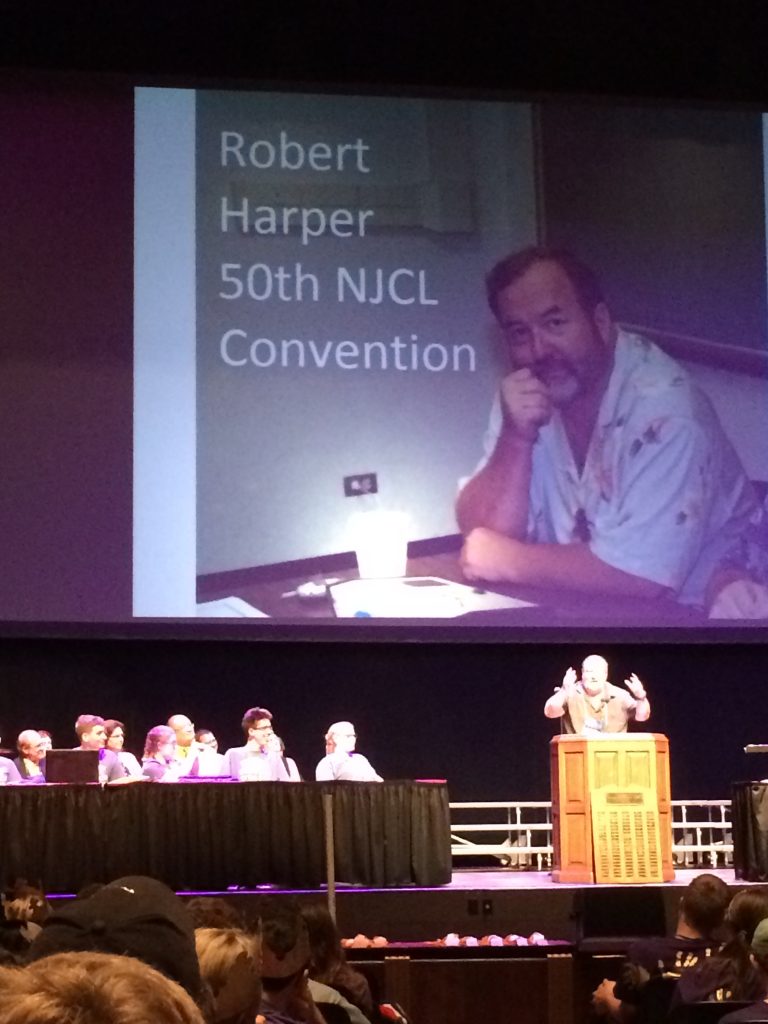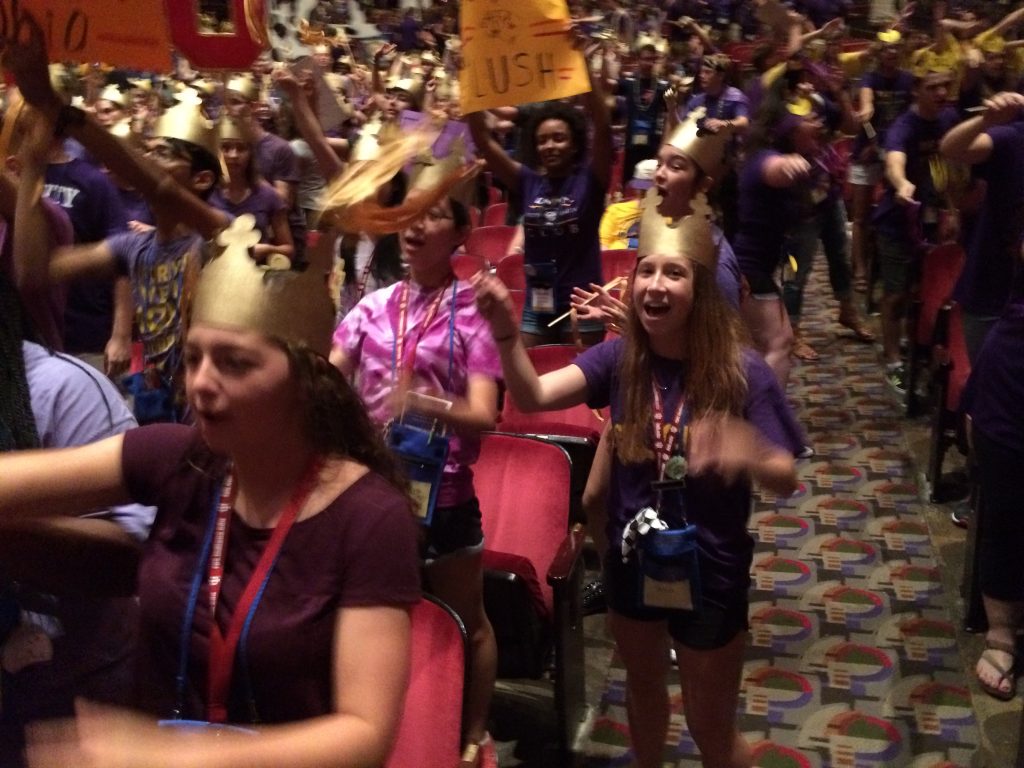 6:30, Teachers Banquet – Everyone gathered for a nice dinner.  We sat at a table with 2 award winners, Virginians Melby Griffin and Ian Hochberg.
6:30, Dinner for Students, with carnival and entertainment – Unfortunately, students did not have positive things to say about the food.  Tullus commented, 'It was kind of like the bag lunches from the old Ramada at state convention.'  Which is quite far from a compliment…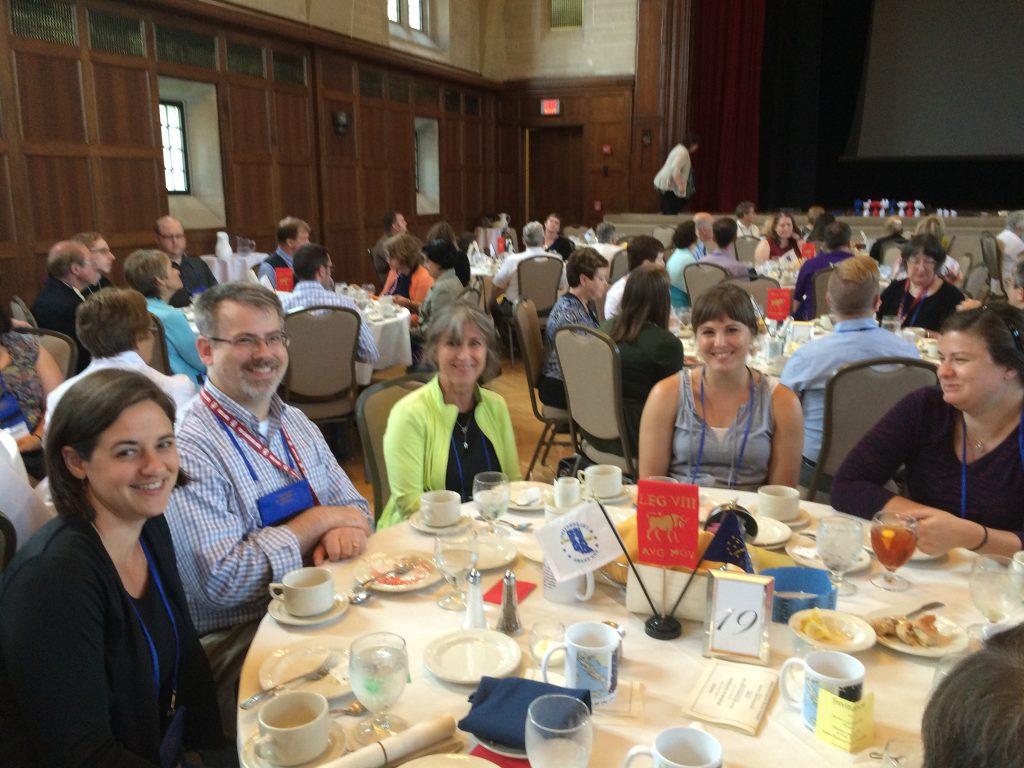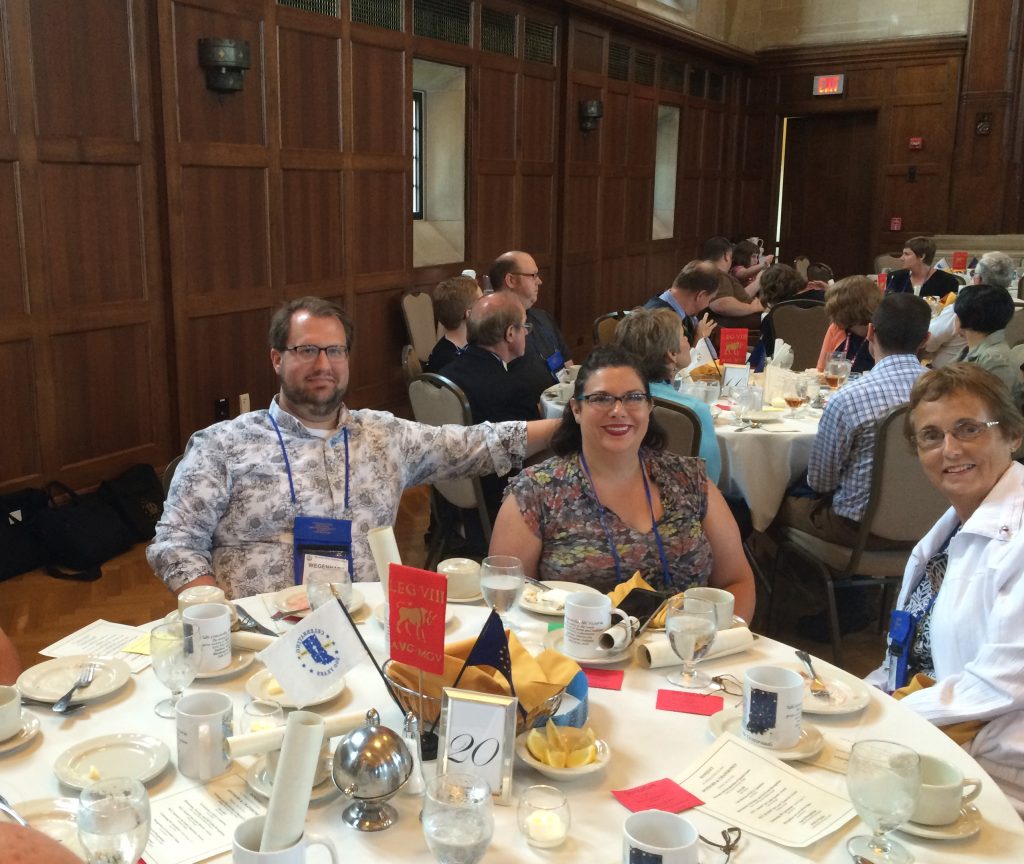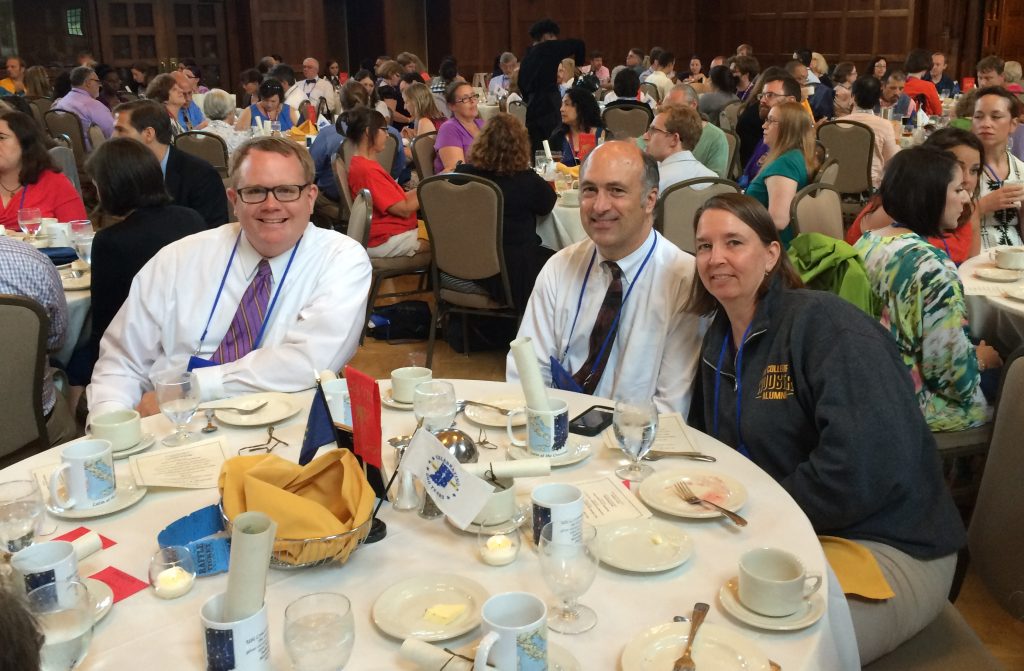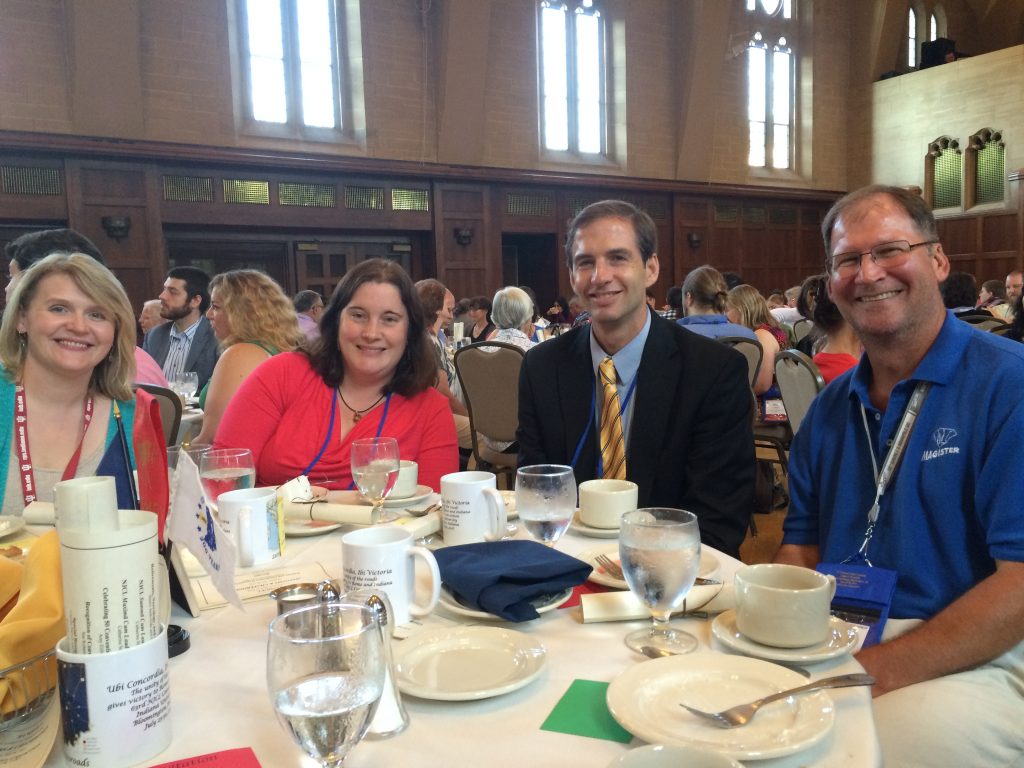 8:30, That's Entertainment! – The talent show run by the SCL; it is certainly one of the highlights of convention.  Student acts included:  original songs, piano pieces, tap-dancing, bag-piping, and more.  And, of course, there are the skits by the national officers, the adults of the national committee, and the SCL.  Amy and Melissa got to sing 1 stanza of 'Who You Gonna Call?  Ghostbusters!' in their time on stage.