[Click here for photos and click here for some videos – username is dean_l@summitcds.org and password is njcl2011.  For the videos, use the Folder pull down window and change to NJCL 2012.]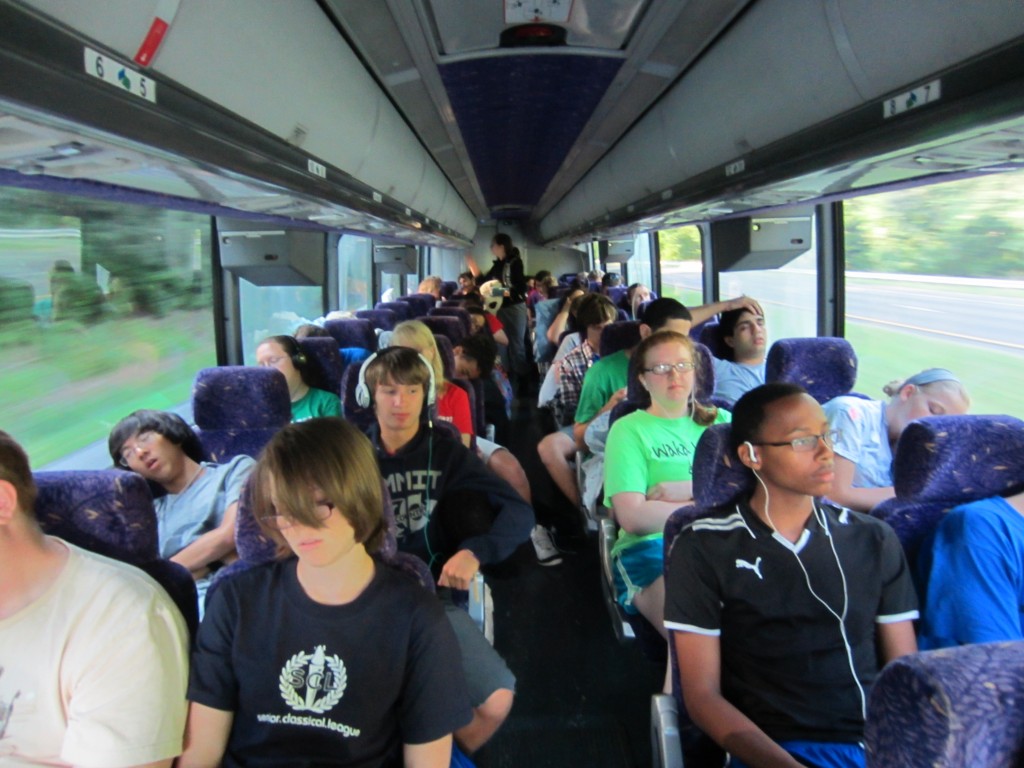 The bus departed the Wake Forest campus at 8:15 AM.  Check out the video to see a bunch of excited OH students soon after departure.  I directed the bus to Lewis Terminal Garage in Beckley WV.  This is where my car broke down on the way back from vacation the previous week.
The bus arrived at Summit around 5 pm.  The Sichels had a banner to celebrate all the accomplishments of the OH delegation.
I will write again next year from Las Vegas!